This seemingly endless winter got me thinking of the gingerbread my mom used to make when I was a kid. We always used to eat it warm with a big scoop of homemade whipped cream on top. It was hard to beat the comfort of the warm gingerbread melding with the cream. We didn't have it that often as kids, but it has always been one of my sleeper favorites. Finding a way to make this an ice cream has been on my mind the last few weeks, and seemed like a natural combination. Thankfully my mom happily turned over the Gingerbread recipe and we were on our way.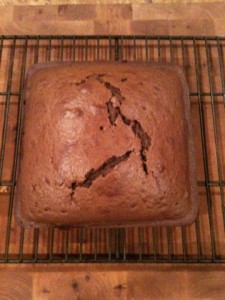 Within a couple hours, I had a piping hot loaf of gingerbread, just like moms used to make.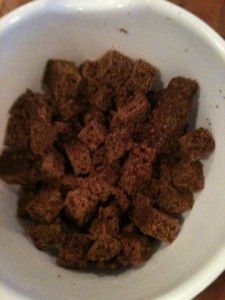 These babies needed to be substantial in the mix, so it seemed right to cube them and bake them off a bit more to make sure they retain their flavor but didn't get soggy in the batter.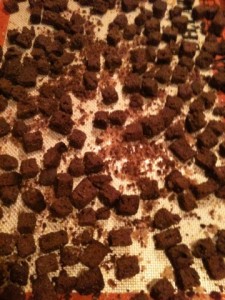 Crunchy, chewy gingerbread croutons, ready to do their thing…all of those little crumbs, collateral damage from being tossed on the pan, baked much quicker and became more carmalized in the process. That flavor couldn't go to waste and added a nice subtle, dimension to the overall flavor of the final product.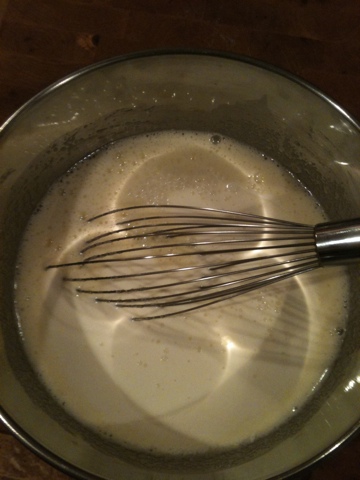 Left the cream base unflavored (other than sugar) to duplicate the clean taste of whipped cream.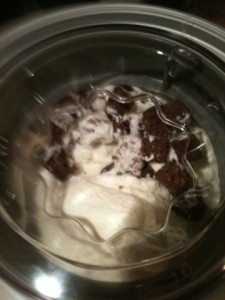 Gave those little gingerbread croutons a spin in the batter..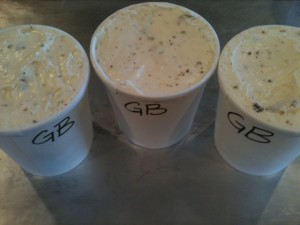 Froz.
It turned out exactly as we were hoping.  Leaving vanilla or any other flavors out of the base gave the ice cream  the pure cream taste we were looking for, and let the plentiful, crunchy chunks of gingerbread do all of the work.  Seems like it would make a great Christmas time scoop, but equally appropriate for right now as far as I'm concerned.