We've only done a handful of coconut based, vegan/dairy free flavors, but we intend to do more – lots more.  Everyone should be able to eat good ice cream, so we're making it our duty to make sure the dairy free and vegan crowd get some too.  Coconut ice cream presents some new challenges, but we're committing ourselves to making sure we have flavors just as interesting and appealing in this category too – and making it our own goal to make sure we refine and perfect to ensure the ice cream is as good as it can possibly be.
As soon as we announced we were putting our first vegan/dairy free flavor up for sale, we had a immediate request last week for Dark Chocolate Coconut with a hint of Orange.  Who are we not to oblige?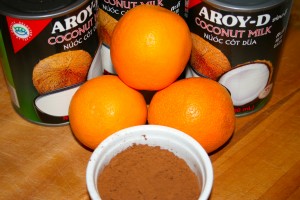 This flavor is pretty simple and the ingredient list fairly short.  The foundation is nothing but coconut milk and organic cane sugar.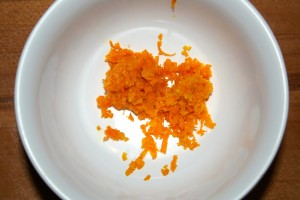 The orange flavor comes from zest of the orange, which steeps in the ice cream and gives it just a hint of orange flavor.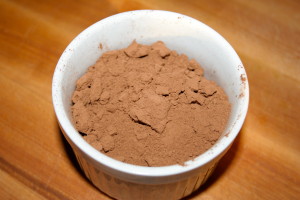 The final step is adding Valrhona cocoa powder in until a nice deep dark chocolate is achieved.  And some sea salt to bring out the flavor even more.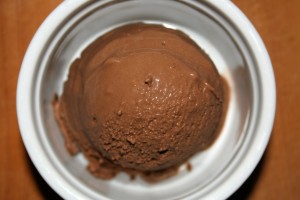 The scoop is a luxurious dark chocolate with a whisper of orange – you can hardly tell it's made with coconut milk.  Vegan and dairy free.
Like to try some? You can be one of two lucky winners of this fantastic, scratch made craft ice cream in our weekly pint giveaway. Enter your name in the comments section here, or on our facebook page under the posted contest. Winners will be drawn randomly on Friday 5/2/14 at 4pm. Winners must be able to pick up locally. Prizes must be claimed by email within one week or we will redistribute. 🙂 Good luck!