After watching an episode of "Unique Sweets" on Cooking Channel the other night, I wanted to recreate a version of Momofuku Milk Bar's "Crack Pie". The description of this pie, as it's name might imply, sounded quite addicting, and that is what we set out to recreate for this batch of ice cream.
It all starts with making oatmeal cookies. We then took these cooks after cooling, crumbled them, and added butter and brown sugar. Pressed this mixture in to a sheet pan and…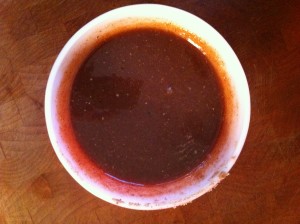 …made a classic pecan pie filling. We wanted pecans in this filling, but we didn't want chunks.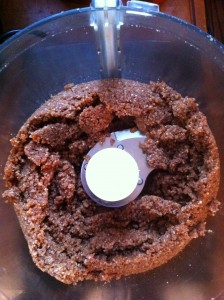 Alternatively, we toasted them, and gave 'em a spin in the food processor with a little bourbon and vanilla to make a pecan butter. Added this to the pie filling, poured into our sheet pan, and baked it.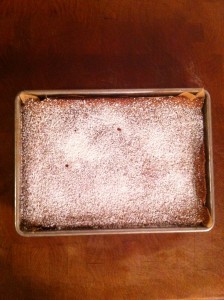 Once out of the oven we dusted them with a bit of powdered sugar – there you have it. This cookie/pie is chewy, caramely, and addicting. Add this to our ice cream base, and this baby is on its way to FrozBroz "crack" status.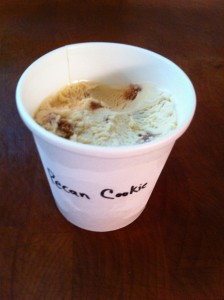 Ate it.
As usual, we'll be giving a pint of this away on our facebook page, and another later today (date of the post) right here.