This is one we've been wanting to do for a long time and we're holding on for the right time to release it.  The time is now.  We're in peak summer, the sun is high in the sky and an ice cold Pina Colada is hard to beat. Shall we?  This one is simplistic but rewarding.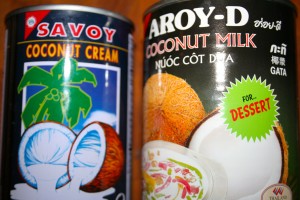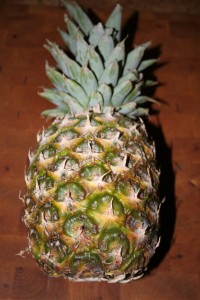 This recipe is made up of two main components: coconut milk and pineapple.  Since the coconut milk serves as the ice cream "base" we went to work making a pineapple syrup that would serve simultaneously as the sweetener and the flavoring of the ice cream.
The other half of the syrup is reserved and combined with a splash of rum to be swirled into the ice cream after the churn.
That's it! A light, refreshing Pina Colada ice cream swirled with pineapple rum syrup.  Vegan and dairy free, but you'd never know the wiser.  And I wouldn't be mad if you threw this in a blender with some more rum and made yourself one fantastic shake.

Like to try some? You can be one of two lucky winners of this fabulous, scratch made craft ice cream in our weekly pint giveaway. Enter your name in the comments section here, or on our facebook page under the posted contest. Two winners will be drawn randomly on Friday 6/27/14 at 4pm. Winners must be able to pick up locally. Prizes must be claimed by email within one week or we will redistribute. 🙂 Good luck!