Since we're on the citrus kick, I've dug up a flavor that I've contemplated for nearly a year.  Meyer lemons are one of my favorite citrus fruits and I wanted to make an ice cream that didn't have  swirl or a syrup, but was straight up flavored with the fruit.  We're no stranger to incorporating cheese in our ice creams either, but this marks the first time we've used Ricotta.  Its sweet mild flavor seemed like a nice way to balance the sweet and sour of the lemon, and black pepper is a way to finish it off with a little bite.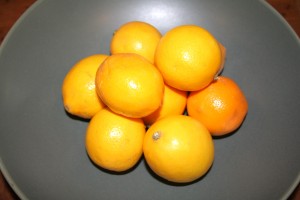 Similar to last week's flavor Lime with Macadamia and Ginger Caramel, we use zest from the lemon –
we also juiced the lemons and reduced them into a syrup to further intensify the lemon flavor once added to the cream.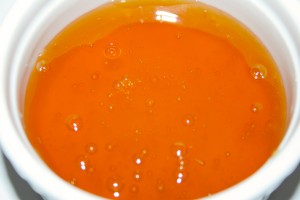 Then the cream base was made, using our organic cane sugar base along with this beautiful, tasty ricotta from the Seward Co-op
All ingredients were blended, with fresh ground black pepper added in right before the churn
The end result is a light, yet rich lemon infused ice cream with an added creaminess from the Ricotta and a nice chirp of black pepper at the end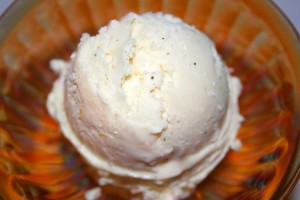 You can win one of the only two pints in the world, filled with this fabulous, scratch made craft ice cream in our weekly pint giveaway. Enter your name in the comments section here, or on our facebook page under the posted contest.  2 lucky winners will be drawn randomly on Friday 2/8 at 4pm.  Winners must be able to pick up locally and give us feedback. Pints must be claimed by email within one week or we will redistribute. 🙂 Good luck!