Late summer sweet corn is the. best.  And we're very fortunate to have a plethora of locally grown, non-gmo sweet corn at our fingertips.
Yes we know sweet corn ice cream has become a bit of a fad lately, which is why we chose to take a little different route.  We wanted the ice cream to represent our favorite way to eat sweet corn in the summer – hot off of a grill, a little charred, slathered with butter and salted.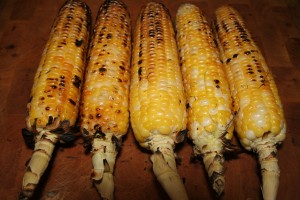 ROASTY.
It was hard not to eat this.  Instead we cut it off the cob and pureed it in with some cream.
Have we mentioned our favorite organic cane sugar?  This is the Keith Richards of our ice cream ingredients.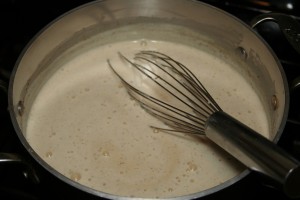 Cooking the base rounds out the roasted corn flavor nicely – and is a perfect time to incorporate some hot brown butter and sea salt into the mix.  Both key in getting the true salty roasted corn flavor to smack you around a bit.
As usual, you can win one of two available pints this week — leave a comment on our facebook page at facebook.com/frozbroz to be entered into the drawing. If you don't have a facebook account, make your comment right here on the blog. We'll draw two winners later this afternoon and will announce them on our facebook page. Our only condition is you must be able to pick it up. Good luck!