This is usually the time of year that we start rolling out all things local, since berries are finally coming around here in Minnesota. But this week, we are featuring a flavor that utilizes a fruit from across the Atlantic and then used to make a cream liqueur called Amarula. We were just recently introduced to Amarula by a couple who was interested in having us make it into an ice cream for their wedding. After making the flavor for their tasting, we decided it was definitely one we needed to release to the masses. This one is for you Shira and Bill! Let's get started with this weeks flavor: Amarula…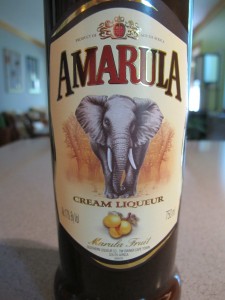 Amarula Cream Liqueur. Made with Marula fruit, only grown in Africa, and said to be tart, sweet, refreshing, with a "guava-like" taste. The Marula fruits are squeezed of their juices, de-seeded, and then fermented into a wine. The wine is then distilled twice and cream is added. The result is a unique cream liqueur that is caramely like an Irish Cream, but has a hit of sweet/tart fruit to it.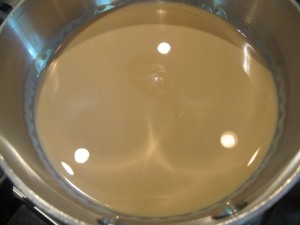 To get the Amarula into the ice cream we unfortunatly need to remove the alcohol from the liqueur. To do this, we boil the liqueur on the stovetop and reduce slightly. The reduction is added straight into our organic cane sugar ice cream base and given a genrous salting before the churn.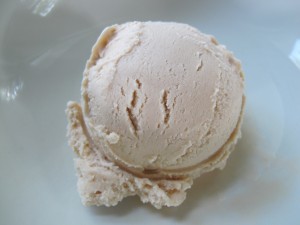 Amarula ice cream y'all! It has an ultra creamy texture, similar to our Oat with Maple Brown Sugar, accompanied by notes of  tropical fruit and salty caramel.
Want to try it? You can win one of the only two pints in the world, filled with this fabulous, scratch made craft ice cream in our weekly pint giveaway. Enter your name in the comments section here, or on our facebook page under the posted contest. 2 lucky winners will be drawn randomly on Friday 7/5/13 at 4pm. Winners must be able to pick up locally and give us feedback. Pints must be claimed by email within one week or we will redistribute. 🙂 Good luck!