Yeah it's true, most ice cream shops have mixed a lavender honey ice cream. If they haven't, they should. It makes perfect sense that the floral nose of  lavender would pair well with the sweet nectar of the honey bee, but what about the pistachios? They work too! Pistachios almost have a floralness of their own, and when churned up with the lavender and honey – ménage à trois.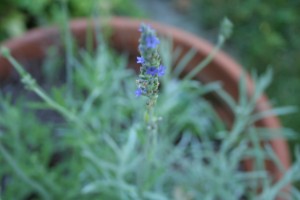 We use a few different processes of extracting flavor from lavender, but for this one, we steep the leaves in cream for an herbaceous finish.
We use whole shucked pistachios. Roast 'em and give them a heavy grinding. Pistachios are one of those nuts that when left whole and froze – bust-a-tooth. We're ice cream mix masters, not dentists.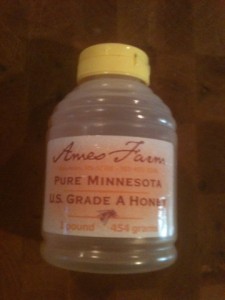 Honey from Ames Farm in Watertown, MN – the bomb! It's in there.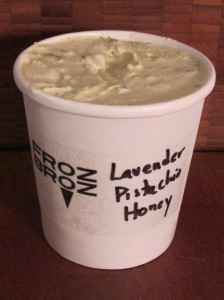 This is it – FrozBroz style Lavender Pistachio Honey. No Dentist required.
To win one of two pints this week, leave a comment on our facebook page at facebook.com/frozbroz to be entered into the drawing. If you don't have a facebook account, make your comment right here on the blog. We'll draw two winners later this evening and will announce them on our facebook page.