Happy Valentines Day!! This week we really wanna say thanks to all who continue to follow us and dig what we're doing. We love you! Will you be our valentine? Be mine. Hug me. Cutie Pie. Lets Kiss. Be True. Sweetheart. Love Me. Seriously though, love you. And since we love you, and it's Valentines Day and all, we thought we would give you roses on this special day. Not roses though. Rose ice cream. Rose ice cream with cinnamon honey. Let's get started…
Rose buddies! It's not really the season to find fresh rose buds suitable for cooking with, so we're using dried. Don't worry sweetie pie, the flavor is all there. For our rose ice cream base, we use plain organic cane sugar, and steep the rose buds in the cream. The buddies get strained out, and the mix is ready for the churn.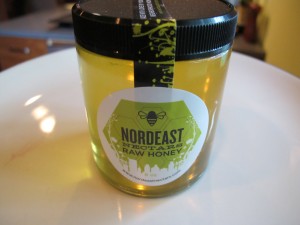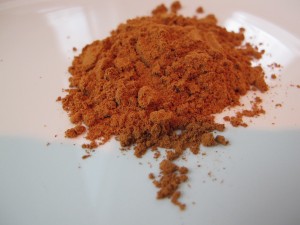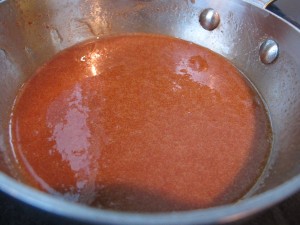 Next, we make our cinnamon honey. For this batch we're using our last jar of local honey from Nordeast Nectars. We heat to thin out so that we can easily incorporate the cinnamon. Done! The cinnamon honey gets layered into the pints during packaging.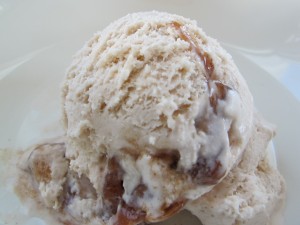 Happy Valentines Day! We made you rose ice cream layered with cinnamon honey. The rose flavor is floral and earthy while the cinnamon honey balances the bouquet with a touch of sweetness and spice. For real though, we love you! Hearts, Frozbroz
You can win one of the only two pints in the world, filled with this fabulous, scratch made craft ice cream in our weekly pint giveaway. Enter your name in the comments section here, or on our facebook page under the posted contest.  2 lucky winners will be drawn randomly on Friday 2/15 at 4pm.  Winners must be able to pick up locally and give us feedback. Pints must be claimed by email within one week or we will redistribute. 🙂 Good luck!