Valentine's day is on its way and we wanted to create a flavor that fit the bill.  Last year we went the flower route with our Rose w/Cinnamon Honey flavor.  This year however, we wanted something more tropical – something we like to do in the dead of a Minnesota winter.  We chose to go the Toasted Coconut route because we're a little obsessed with it right now and we wanted to pair it with something red – you know for valentines day. Originally we thought perhaps of doing a passion fruit syrup, but passion fruit is nearly impossible to come by right now, so we opted for Wisconsin Cherries.  Well ok – the juice of Wisconsin Cherries but that's as close as we could get.  And to add an extra little zing, why not a twist of rum?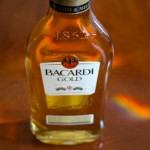 The process for this flavor was pretty straightforward.  The base would be our regular ice cream base steeped with toasted coconut.  The toasted coconut provides a much nicer coconut flavor, with more depth.  The toasted coconut flavor really comes out in the ice cream with this method.
What brings it to the next level is this tart cherry juice from Door County, WI.  We boiled the juice down to concentrate the cherry flavor and then added sugar and boiled more to create the syrup.  The rum is added in at the end to ensure it doesn't evaporate off in the cooking process.
Lastly, the syrup is swirled into the ice cream as it's packed into the pint.  The result is wonderfully tropical toasted coconut ice cream with notes of summer Wisconsin cherries and a bite of rum.
Like to try some? You can be one of two lucky winners of this fabulous, scratch made craft ice cream in our weekly pint giveaway. Enter your name in the comments section here, or on our facebook page under the posted contest. Two winners will be drawn randomly on Friday 2/7/14 at 4pm. Winners must be able to pick up locally. Prizes must be claimed by email within one week or we will redistribute. 🙂 Good luck!
And if you don't win, this flavor WILL be available at our pint sale this Saturday, February 8th. Come pick up a pint of this or many others at our Valentines special pint sale.
Click here for details.