There is a small Mennonite bulk foods store in Fall Creek, WI called Weavers Country Store. They sell the best seasonal fruit you can find, but they only offer it seasonally, and it's never around long. I do not know where they source their fruit from, but I do know that I  will always be there when the peaches arrive.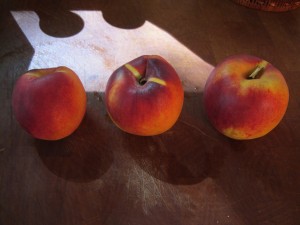 When you bite into one of these sweet ripe peaches, the juices run down your chin, neck, hands and wrists. This sweetness and ripeness means everything when we are making our Candied Peach Cobbler ice cream.
The only problem is all those delicious juices – they turn icy in the cream. Our solution was to mix them up with butter, bourbon, brown sugar and cinnamon and roast them very slowly until…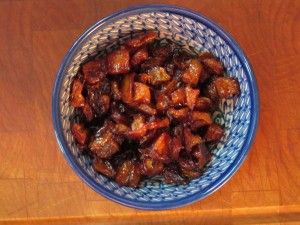 …they look like this. Candied!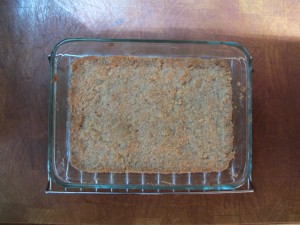 We mix up a batch of pecan cobbler crust, freeze it, break it up into crusty chunks and crumbles.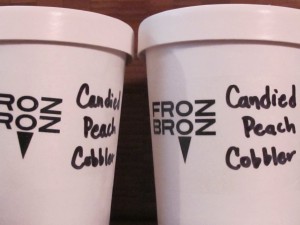 It's all in there! FrozBroz Candied Peach Cobbler!
You can win one of two available pints this week, leave a comment on our facebook page at facebook.com/frozbroz to be entered into the drawing. If you don't have a facebook account, make your comment right here on the blog. We'll draw two winners later this afternoon and will announce them on our facebook page. Our only condition is you must be able to pick it up. Good luck!