Thanks to a fantastic season here in Minnesota, we are still rolling out new berry flavors. This week we're combining the summer's newest arrival, blackberries, with the steadily ripening blueberries. To boot, we're throwing down a little port into the mix to really enhance the berry berriness of these berries.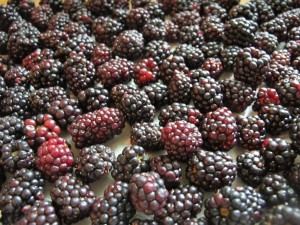 Hoch Orchard Organic Blackberrries! Hoch, located in the hills of La Crescent, MN, is producing strawberries, blackberries, raspberries, blueberries, cherries, apricots, plums and apples. You will find a variety of Hoch friuts and berries at your local Coop here in Minneapolis.
These blackberries are sweet, juicy and firm, the way blackberries are suppose to taste.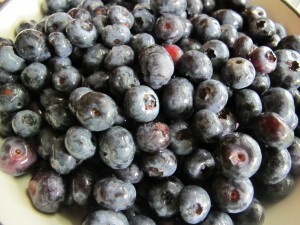 We were fortunate enough to score these gorgeous blueberries from a family friend's garden back in our home state of Wisconsin. It didn't take long to get them off the bush and into our ice cream.
The blackberries and blueberries get smashed up in a sauce pan, along with this port…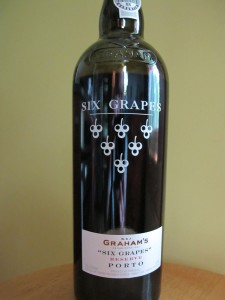 Graham Six Grapes port pairs perfectly with these dark berries. It's bold, robust, and ripe with it's own deep berry flavors.
They all get simmered down with brown sugar into thick jammy reduction that gets tossed right into the ice cream at the end of the churn. The result…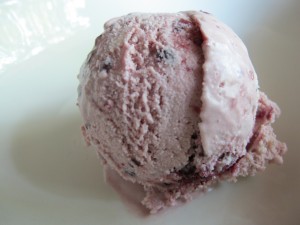 An intense black and blueberry ice cream with port.
FrozBroz Port Black and Blueberry ice cream!
It can be yours.. As we do every week, we'll be giving away two pints of this flavor. Just leave a comment on our facebook page to be entered into the drawing. If you don't have a facebook account, leave a comment right here on the blog. We'll draw two winners on Friday afternoon (7/20/2012) at 4pm and will announce them on our facebook page (or email you if you're comment resides here). Our only conditions are you must be able to pick it up here in Minneapolis, and agree to give us a little feedback that can be shared with everyone else. Good luck!