Bars Anyone? Pretty sure if you're attending a holiday gathering around here, you are going to be asked this question at least once. This is the Midwest, and now that I think about it, you'll probably be asked this question at any gathering you make an appearance at. Bars are a tradition in these parts, and especially around the holidays. Some call them Magic Bars, but my mother always called them 7 Layer Bars – magic in your mouth.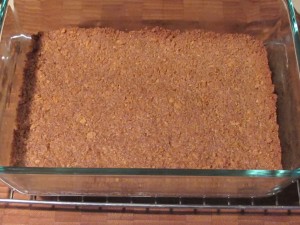 Only thing is…we're not making bars. You might contend that our graham cracker crust resembles a bar. After all, it is made with butter, brown sugar and graham crackers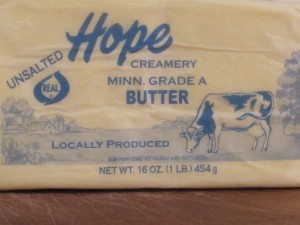 Speaking of butter…Have we mentioned how much we love the butter from Hope Creamery? Located in Hope, MN, it's one of the only independently owned creameries in the state churning out butter in small batches the old-fashioned way. Kind of like how we make our butterscotch to layer into our ice cream…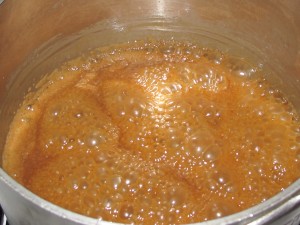 Butter and brown sugar incorporate and get simmered down until fully caramelized. We add a little cream, reduce, and then finish off with vanilla and salt.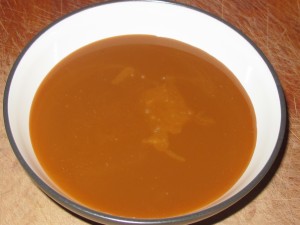 Butterscotch made the old fashioned way.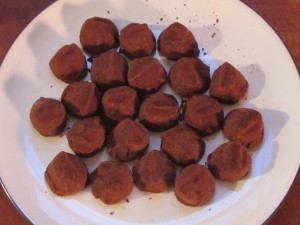 Before we get the layering of butterscotch into the ice cream, lets talk chunkage. We use our cocoa truffles for few of our flavors. They're made with 85% cocoa and cream, then dusted with cocoa powder. These get chopped up and added in at the end of the churning process along with…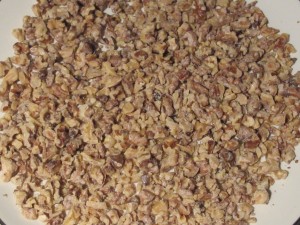 Candied walnuts. These beauties are toasted and then candied with sweet and condensed milk and tossed with sea salt.
Let's see, what else are we forgetting?
Coconut! After much thought, and the feedback of a few FrozBroz fans, we decided to leave out the coconut and use coconut milk in our ice cream base instead.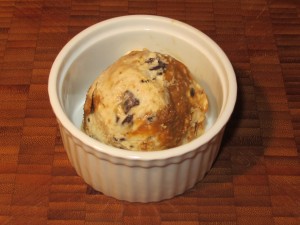 The result is a rich creamy coconut ice cream with chunks of graham cracker crust, cocoa truffles, candied walnuts laced with old fashioned butterscotch – 7 Layer Bar
How about a free pint for the holidays? As we do every week, we'll be giving away two pints of this flavor. Just leave a comment on our facebook page to be entered into the drawing. If you don't have a facebook account, leave a comment right here on the blog. We'll draw two winners on Friday afternoon (12/9/2011) at 4pm and will announce them on our facebook page. Our only conditions are you must be able to pick it up here in Minneapolis, and be willing to give us a little feedback that can be shared with everyone else. Good luck!