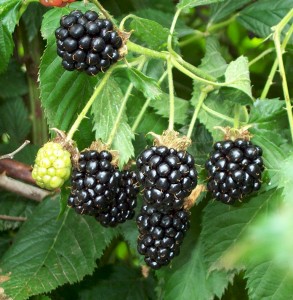 Blackberries have not been an easy find this summer.  And when we finally did come across them, it became urgently necessary to make ice cream.  What we ended up with was a new twist on our peanut butter and jelly.
Made a quick jam with the blackberries.  Hopefully with most of the gnarly little seeds strained out for the love of your teeth.  This will go into the ice cream both incorporated into the batter itself, as well as thick ribbons and pockets of it hidden in the finished product.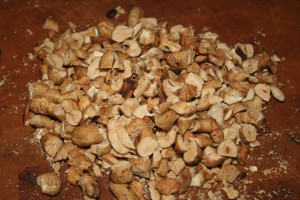 For the nutty side, we roasted cashews over fire until they were just a bit charred to pair with the blackberries.
Lastly, Buttermilk was added to the batter to give it some extra love and a little sourness.
Want to try?
You can win one of two available pints this week, leave a comment on our facebook page at facebook.com/frozbroz to be entered into the drawing. If you don't have a facebook account, make your comment right here on the blog. We'll draw two winners later this afternoon and will announce them on our facebook page. Our only condition is you must be able to pick it up. Good luck!