Cinnamon and pecans give me thoughts of Thanksgiving time. Although Thanksgiving is months away, we couldn't save this one. Call us crazy for even thinking about Fall flavors this time of year, but there is something to be said for cinnamon's warming spice incorporated into the contrasting coldness of ice cream. Candy some pecans and these Autumn flavors are bang'in in summer.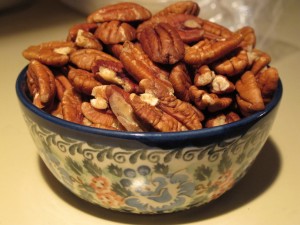 We start with whole organic pecans. Roast em and toast em.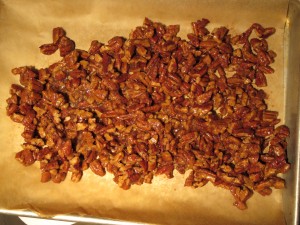 Chop the pecans, and caramelize with butter, brown sugar, cinnamon and salt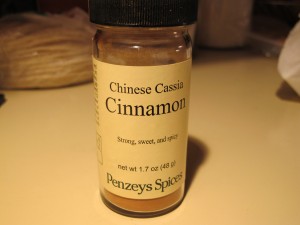 Is this one too obvious? It's cinnamon. And not just cinnamon, Cassia – the best cinnamon there is. This stuff can help manage your blood sugar levels, keep your arteries healthy and lower your cholesterol.
This is FrozBroz Cinnamon Candied Pecan ice cream. And it can be yours…
To win a pint from the blog this week, be the first to accurately guess in the comments section how much cinnamon do we put into our two quart batch of Candied Cinnamon Pecan?