If you haven't noticed, we've been on a major banana kick lately. It just works so fantastically well in ice cream – flavor, texture, all of it. So for this week's flavor we go back to an old favorite dessert of both of ours – Bananas Foster. The cinnamon, the brown sugar, caramelized bananas, rum – it's a tough combo to beat. Here's our version in ice cream form.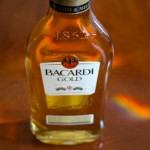 First – the syrup.  In traditional bananas foster the rum is typically used mostly for show at the end – to create a big flame up in the pan, garner some "oohs and aahs", and put the finishing touches on caramelization.  But the flavors are really about the brown sugar and cinnamon.  So this syrup is just that – an invert syrup made with brown sugar, and cinnamon – and finished with a touch of rum.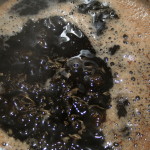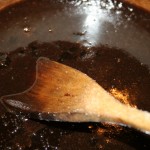 Lest we forget the bananas.  They need to be very ripe – almost overripe.  Like we've done in all our previous banana flavors, the foundation of this ice cream is pretty much the same.  The bananas get roasted and caramelized in the oven to maximize the flavor and are then pureed into the cream.  The puree is added to an ice cream base that uses brown sugar instead of regular sugar and a touch of cinnamon as well.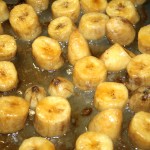 We're pretty in love with this banana ice cream base.  Once we've given it a spin, the cinnamon rum syrup is swirled in at the end.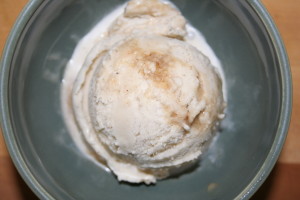 The final scoop: a silky roasted brown sugar banana ice cream decorated with ribbons of cinnamon rum syrup.
Bananas Foster Ice Cream
Brown Sugar Cinnamon Syrup Ingredients: 
2 Cups Brown Sugar
1 Tablespoon Cinnamon
1 Cup Water
1 Tablespoon rum
Ice Cream Ingredients:
2 Ripe Bananas
2 tablespoons melted butter
2 Cups Heavy Cream
1 Cup Whole Milk
3/4 Cup Brown Sugar plus more for dusting bananas
2 Eggs
1 tsp cinnamon
1 teaspoons salt
1/2 Cup Cinnamon Syrup (recipe above)
Instructions:
1. Prepare the syrup (make ahead of time and chill): Combine the brown sugar, cinnamon and water in a heavy bottom pot and place on burner over medium/high heat.  Bring to slow boil and then reduce heat and simmer for 5 minutes. Watch closely because it can boil over lightning fast. Remove from heat. Let cool to room temperature and then add the rum and stir until incorporated. Chill further in refrigerator until you're ready to make ice cream.
2. Prepare the ice cream: Preheat the oven to 400 degrees. Chop the bananas into 1/2 inch chunks and toss with a the melted butter until coated.  Place on sheet pan and dust with brown sugar.  Place in oven and roast for approx 10-15 minutes or until bananas are starting to carmelize.  Puree with the one cup of whole milk you will be using for the ice cream base and set aside.
Crack the eggs into a mixing bowl and whisk fully. Add brown sugar and whisk until sugar and eggs are combined. Add cream, banana puree, cinnamon and salt and whisk again until all are fully incorporated.
Place ice cream base in a pot over medium heat, stirring continuously. Continue to heat mixture until temperature reaches 165 degrees. Remove from heat.  Cool the ice cream base to room temperature (an ice bath will do this in about 15-20 minutes) and then place in a container, cover, and chill in refrigerator overnight.
3.  Churn ice cream base in ice cream machine according to manufacturer's instructions. Place the ice cream into container and swirl in the cinnamon syrup. Freeze in a tightly covered container for at least 4 hours, preferably overnight if you can wait.  Then, enjoy!
*Yields approximately 2.5 pints
If you'd rather not make it, you can be one of two lucky winners of this fabulous, scratch made craft ice cream in our weekly pint giveaway. Enter your name in the comments section here, or on our facebook page under the posted contest. Two winners will be drawn randomly on Friday 5/29/15 at 4pm. Winners must be able to pick up locally in Minneapolis. Prizes must be claimed by email within one week or we will redistribute. 🙂 Good luck!