We've been on a roll with the veggie flavors, and this is one I've been kicking around for some time.  Butternut Squash is a fall favorite of mine and we enjoy it in many ways, from soup to roasted to pureed.  The trick with Butternut in ice cream was to make sure it's versatile buttery flavor didn't get silenced by sweetness or what it was combined with.  I chose to use maple sugar as the sweetness and round it out with some salty, maple candied cashews.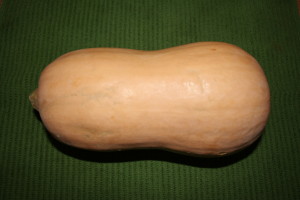 To infuse the squash into the cream, it was diced and roasted off, to cook out the moisture content, caramelize the sugars and intensify the flavor.  Its a fantastic way to cook the vegetable on its own, and works extremely well in ice cream.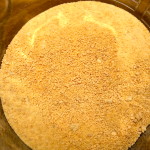 The roasty chunks of squash get pureed in with some cream and then added to our maple sugar ice cream base.
Cashews. Wonderful, cashews.  These were candied with more of the maple sugar and a healthy sprinkle of salt.  Once candied and cooled, the cashews are added in during the churn to provide a nice salty/sweet crunch.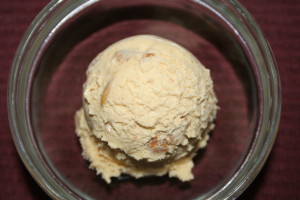 And there she blows. Butternut Maple Cashew Ice Cream.  A wonderfully smooth, roasted butternut squash flavored ice cream with echoes of maple and crunchy maple candied cashews.
Want to try it? You can win one of the only two pints in the world, filled with this fabulous, scratch made craft ice cream in our weekly pint giveaway. Enter your name in the comments section here, or on our facebook page under the posted contest. 2 lucky winners will be drawn randomly on Friday 11/1/13 at 4pm. Winners must be able to pick up locally and give us feedback. Pints must be claimed by email within one week or we will redistribute. 🙂 Good luck!