This batch of ice cream is a staple in my freezer.  My mother makes killer lemon bars — which originally inspired plain  lemon bar ice cream. I say plain, but you haven't tasted these lemon bars. After mulling it over for awhile, I decided to infuse the cream base with rosemary to make the combination a little more interesting. It turned out to be a good idea.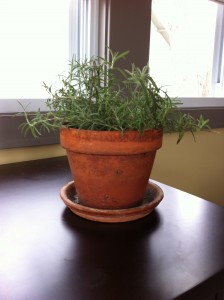 I happen to have a rosemary plant growing on my desk, and I always use herbs cut fresh from the plant whenever possible.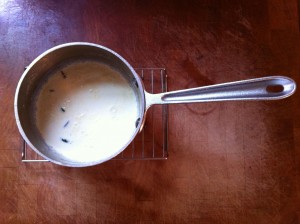 We use about a six inch sprig of rosemary, and drop it in a sauce pan with the ice cream base. Bring the base to boil, remove from the heat, and steep until cool. Remove the rosemary (please) and freeze the base in the magic maker.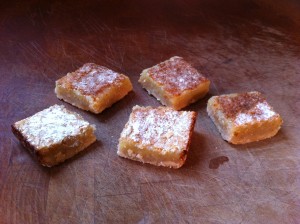 Yeeaaahhh!  We add the lemon bars in the end. The only way you can sink your teeth into lemon bars this chewy, buttery, and delicious is to eat FrozBroz ice cream.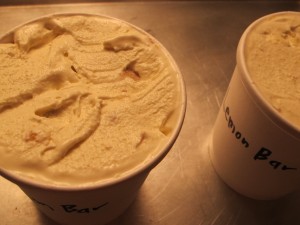 This FrozBroz ice cream.