Its Blood Orange season which means for a very short time, they can be found in stores.  They are a favorite of many when they show up around this time of the year.  This is a flavor I've made before but have yet to post it on the blog. Now is as good as time as ever, right? The combination of the bright red orange with ice cream is hard to resist.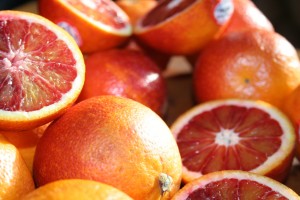 As you've seen us do for many other citrus flavors, the first step to this flavor involves juicing the blood oranges and reducing down with sugar to create a syrup to layer into the cream.  Think this Minnesota made Blood Orange syrup might be good on pancakes or waffles,  or some other dessert you have in mind?  You might be seeing more from us in this department in the coming months.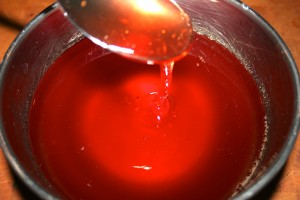 Next, the ginger shortbread.  Shortbread cookies are among my favorite, the richness and crunch is hard to beat.  For a little extra kick, these are peppered with diced candied ginger then baked off and broken up in preparation for being mixed into the ice cream.
This was the first flavor we experimented with using Quark cheese, and it turned us on to a fantastic ingredient  we'll continue to use for many other flavors.  It first appeared on our blog in the Cranberry Compote Quark + Toasted Walnuts.  Its similar to cream cheese in texture, but a bit more tart and gives the ice cream an excellent cream flavor.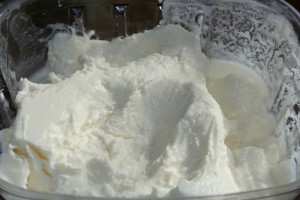 The quark is blended with the ice cream base, and the ginger shortbread is mixed into the cream during the churn.  At the end, rich swirls of the blood orange syrup are layered in with the ice cream as it is packed into the pint.  The end result is a cheesecake like ice cream, swirled with blood orange syrup and full of ginger shortbread crunch.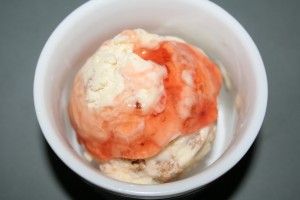 You can win one of the only two pints in the world, filled with this fabulous, scratch made craft ice cream in our weekly pint giveaway. Enter your name in the comments section here, or on our facebook page under the posted contest. 2 lucky winners will be drawn randomly on Friday 2/22 at 4pm. Winners must be able to pick up locally and give us feedback. Pints must be claimed by email within one week or we will redistribute. 🙂 Good luck!