We flavor storm a ton of ideas for our weekly flavors each month, and many times they get pushed aside for a better one, or just get caught up in the mix of too many ideas. This week, we revisit one of those flavors that we left behind as it breathes life into this cold winter month, and conjures up images of warmth and color. Let's get started with this weeks flavor: Jasmine Citrus Saffron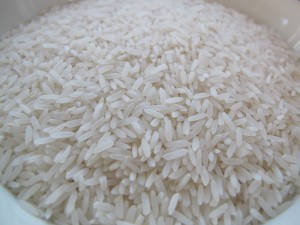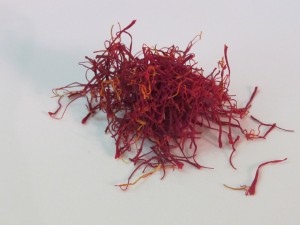 There are countless varieties of rice, all of which have their own special flavor and textural characteristics. Steeping rice in our cream works great, as all those unique flavors inundate the cream. We wanted this flavor to feel light and perfumed, so we decided to use Jasmine rice as one of our base components. Jasmine has a natural sweet floral tone to it that seemed fitting to pair with the floral honey-esk flavors of saffron. We par-cooked the jasmine, then steeped in our cream along with the saffron threads, creating the backbone for our ice cream base. The rice gets strained after the steep, and our base is ready for the churn.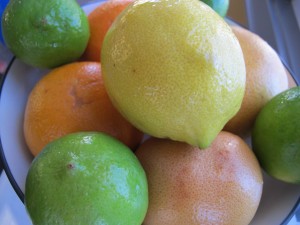 It's citrus season in California and Florida, and in keeping with our theme to stay warm and light, we wanted to make a citrus syrup to layer into our jasmine/saffron base. The oranges, grapefruit, lemon and limes first get zest-ed, then juiced.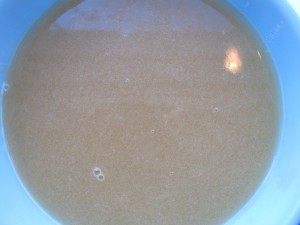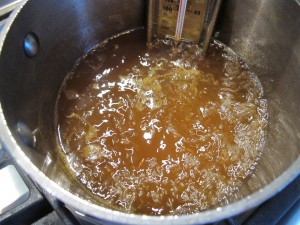 The citrus juice, zest and sugar are heated in a sauce pan and steeped. The zest is strained out, and the simple syrup is reduced into a syrup that is similar to honey or maple syrup in consistency. This tart citrus syrup is cooled and layered into the jasmine/saffron ice cream during packaging.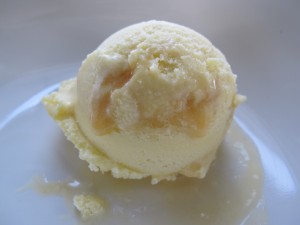 Bang-go! Sweet, creamy and floral jasmine/saffron infused ice cream with a tart citrus syrup. It's just another flavor that was almost left behind, but now, will give you summer's warmth during our coldest months of winter.
You can win one of the only two pints in the world, filled with this fabulous, scratch made craft ice cream in our weekly pint giveaway. Enter your name in the comments section here, or on our facebook page under the posted contest.  2 lucky winners will be drawn randomly on Friday 1/18 at 4pm.  Winners must be able to pick up locally and give us feedback. Pints must be claimed by email within one week or we will redistribute. 🙂 Good luck!